Bismarck, ND - Must be 21 to Enter
West Fargo, ND & Sioux Falls, SD - Family Friendly
ABOUT THE BLARNEY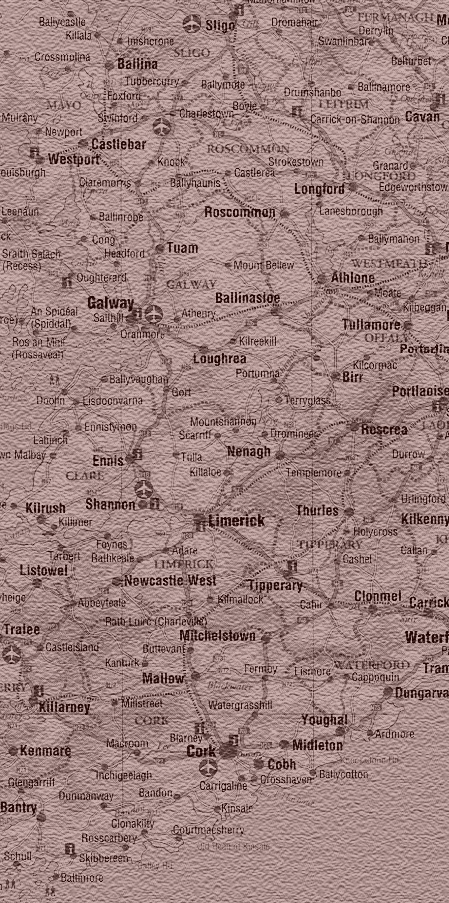 Stop in for a great meal, enjoy an authentic Irish atmosphere,
and choose from our 36 draft beer selections!
Bring your friends, or meet some new ones!
Many people know about the Blarney Stone of Blarney Castle but the word "Blarney" itself needs a little more explaining.
The Blarney Castle stands in an Irish town called Blarney just 5 miles NW of Cork City. Originally built in the 10th century it was meant to be a wooden hunting lodge. The wooden lodge stood until 1210 when it was transformed into a stone castle. Around 1446 the castle was enlarged and strengthened as it stands today. The castle walls are 15 feet thick and rise 120 feet above the surrounding plains. Men standing in the towers could survey the entire area for an approaching enemy and it quickly became the strongest fortress in all of Munster.
The "Blarney Stone" is thought to originate from the "Stone of Scone" which belonged to Scotland. In Scotland, the ceremony of crowning a king was held over the stone due to the fact that it was thought to have magical powers. In 1314 at the Battle of Bannockburn, the Scots along with the help of the Irish defeated the English. For the gratitude of Irish support, Robert the Bruce gave half the stone to Cormac McCarthy, King of Munster. The Stone was installed at Blarney Castle where it became known as the Blarney Stone.
The term "Blarney" originated when Queen Elizabeth I wanted land owners to agree to occupy their own land under title from her and pay taxes to England. The queen sent the Earl of Leicester to the Blarney fortress to take possession of the castle. Whenever the earl endeavored to negotiate the surrender, Lord Blarney always suggested a banquet or some other form of delay. Thus, long progress reports with excuses were always sent to the queen and the castle remained untaken. The queen became so irritated at the earl's reports that she replied..."This is all blarney!" Thus the term Blarney has come to mean eloquent speech or the ability to influence, flatter, and coax with fair words.
In each one of us lies the "Gift of Blarney" and it only needs to be awakened. So sit back, enjoy a few pints, and speak a little "Blarney" amongst friends.
Social Media
Check us out on Facebook and Twitter!
TripAdvisor & Yelp
Check out the reviews that Blarney Stone's guests have given!
Delta Sky Magazine
Did you know the Blarney Stone Pub was featured in Delta's October 2010 Sky magazine? Check it out here!
Fine Living Magazine
Blarney Stone was also featured in the January 2010 Fine Living Review magazine! Read the article here!